When:
June 21, 2019 @ 8:30 pm – 11:30 pm
2019-06-21T20:30:00-04:00
2019-06-21T23:30:00-04:00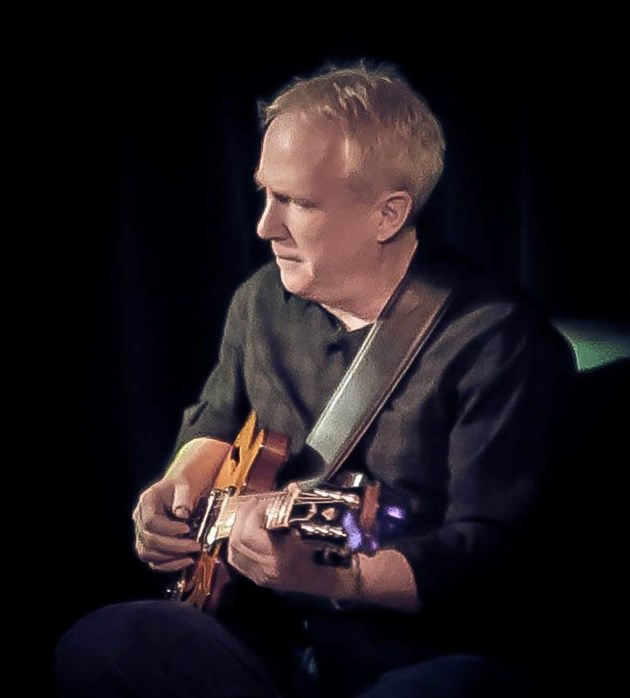 Joe Huron at the guitar (Judy Watson photo)
This concert made possible by a donation from Ross Muir.
Joe Huron-guitarist, Kene Hyatt-bass, and Tim Moore-drums have performed and recorded as a unit since the late 90s and have enjoyed a record-breaking 15-year-long Sunday gig in Barrie, where a significant cross-section of the top players in Canada are regular visitors. 

On June 21st the trio brings their act to the Jazz Room in Waterloo and will feature guest Tom Forsyth on guitar and saxaphones. It's rare to see a musician with Tom's command of both of these instruments. Tom is veteran jazz player, educator and an award-winning composer. This will be a very special night.