"Every note she sings is grounded in emotion and musicality" – Shannon Gunn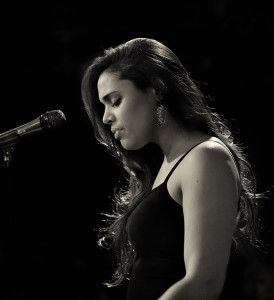 Consider what it would be like to hear Stevie Wonder do a jazz concert in a small club….this may  the next best thing. Lydia Persaud seems to channel Stevie and Ella into a mix  described as "beautifully soothing" by acclaimed recording engineer Peter Cooke.  Lydia's voice is seasoned by fronting many bands playing the Toronto nightclub circuit, including BF Soul, The Intentions,  and the Soul Motivators and she claims as influences, India Arie, Jill Scott, Alicia Keys and many others. Lydia completed a Bachelor's Degree in Applied Contemporary Music at Humber which gave her a well-rounded grasp of Jazz, R and B, Soul, Funk and Hip-Hip.
Lydia last appeared at the Jazz Room in April and delivered a terrific show to to sold out house. Come early for this one!!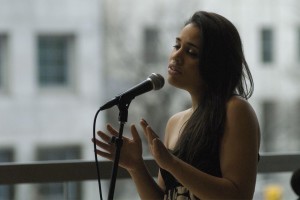 See Lydia's Stevie Wonder tribute  with her cover of India Arie's "Wonderful"
www.youtube.com/watch?v=qut1YPtb5KE