When:
October 16, 2020 @ 7:30 pm – 10:00 pm
2020-10-16T19:30:00-04:00
2020-10-16T22:00:00-04:00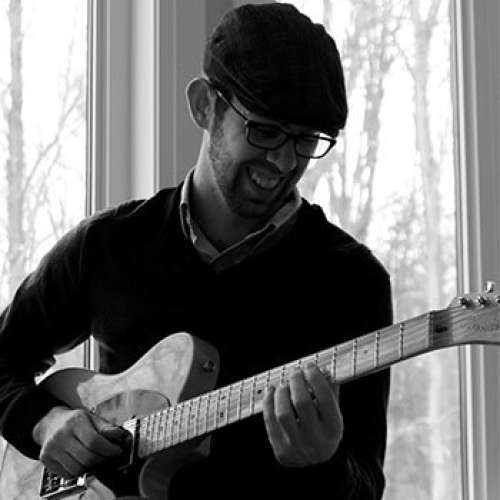 Matthew Rait completed a Ph.D in musicology in 2019. Matthew has extensive performance and research experience in the study of Jazz and popular music and has completed his dissertation entitled "The Music of Sting". He has had the opportunity to interview prominent artists such as Sting, Branford Marsalis, Rob Mathes, Laila Biali, and Jason Rebello throughout his academic career. Matthew has performed with notable musicians such as: Barry Elmes, Lenny Boyd, Artie Roth, Lorne Lofsky, Ian Bell, Shane Cook and Benjamin Dakota Rogers and can be heard in collaboration with other artists. He has recorded with Trombonist Ron Westray on Jimi Jazz and Magisteria, with Chris Rait on Waiting, I Want to Look at the Moon and Verbatim and his own release, 6th Line.
Matthew has performed live at several festivals in Ontario including: the Orillia Jazz Festival, the Barrie Jazz and Blues Festival, the Orangeville Jazz and Blues Festival and The Mill Race Festival of Traditional Folk Music. Matthew has taught at York University as a graduate student and more recently as a contract faculty member at Wilfrid Laurier University. He continues to teach private lessons and with private music programs in Kitchener-Waterloo.
Matthew's style is heavily influenced by Jazz Guitarists Ed Bickert, Lenny Breau and Joe Pass, as well as popular artists such as Sting, and Paul Simon. Come listen to Matthew's improvised interpretations of Jazz standards.
Both shows will have unique programs.
The trio is:
Matthew Rait: Guitar
Pat Collins: Bass
Barry Elmes: Drums