When:
October 9, 2020 @ 7:30 pm – 8:30 pm
2020-10-09T19:30:00-04:00
2020-10-09T20:30:00-04:00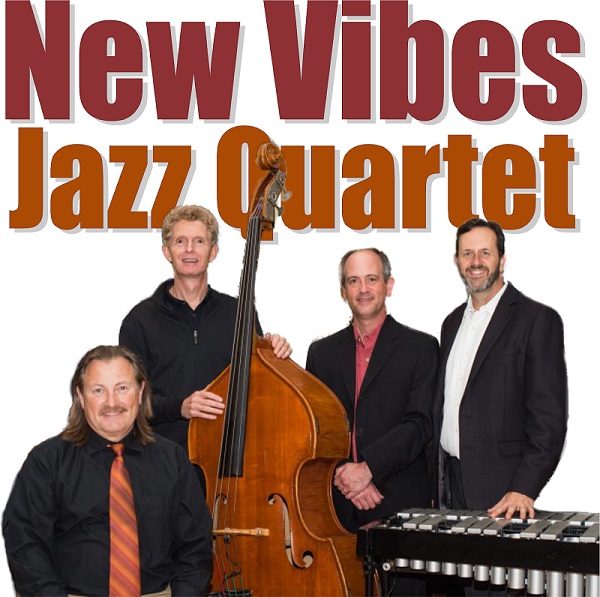 Photo credit: Tia Loryssa Abbott
The New Vibes Jazz Quartet began as a trio in the spring of 1999 with Andy Macpherson (vibes, drums), Dan Brennan (bass), and Tom Wilson (piano) and evolved quickly into a quartet with the addition of Gary Tomlin on drums. Andy leads New Vibes that now features Dan (bass), John Zadro (piano), Jay Boehmer (drums) and usually Jerzy Kaplanek (violin) who augments the group when they can play as a quintet. Due to COVID-19 restrictions, New Vibes will be in a quartet format at the Jazz Room. Not a gig goes by when Andy and Dan don't remember Tom (2019) and Gary (2018) and they play with gratitude for their special presence in their music and lives. 
The group interprets jazz standards with a polished sound and fluid improvisation. Their two percussionists provide an extensive range of rhythmic expression. The group has often collaborated with other musicians including the Breigthaupt Brothers (N.Y.C. and L.A.), the Penderecki String Quartet, Joni NehRita, Derek Hines, and many others.
NVJQ now also features a number of original compositions by members of the group as they begin to prepare for a new recording in the future.
 They will be playing two unique shows for the audience. 
John Zadro, piano
Greg Prior, bass
Jay Boehmer, drums
Andy Macpherson, vibes and percussion
Check Out:
MP3 audio of West Tracks Runnin' (by John Zadro)  Sound recording: Jeremy Bernard,February, 2020