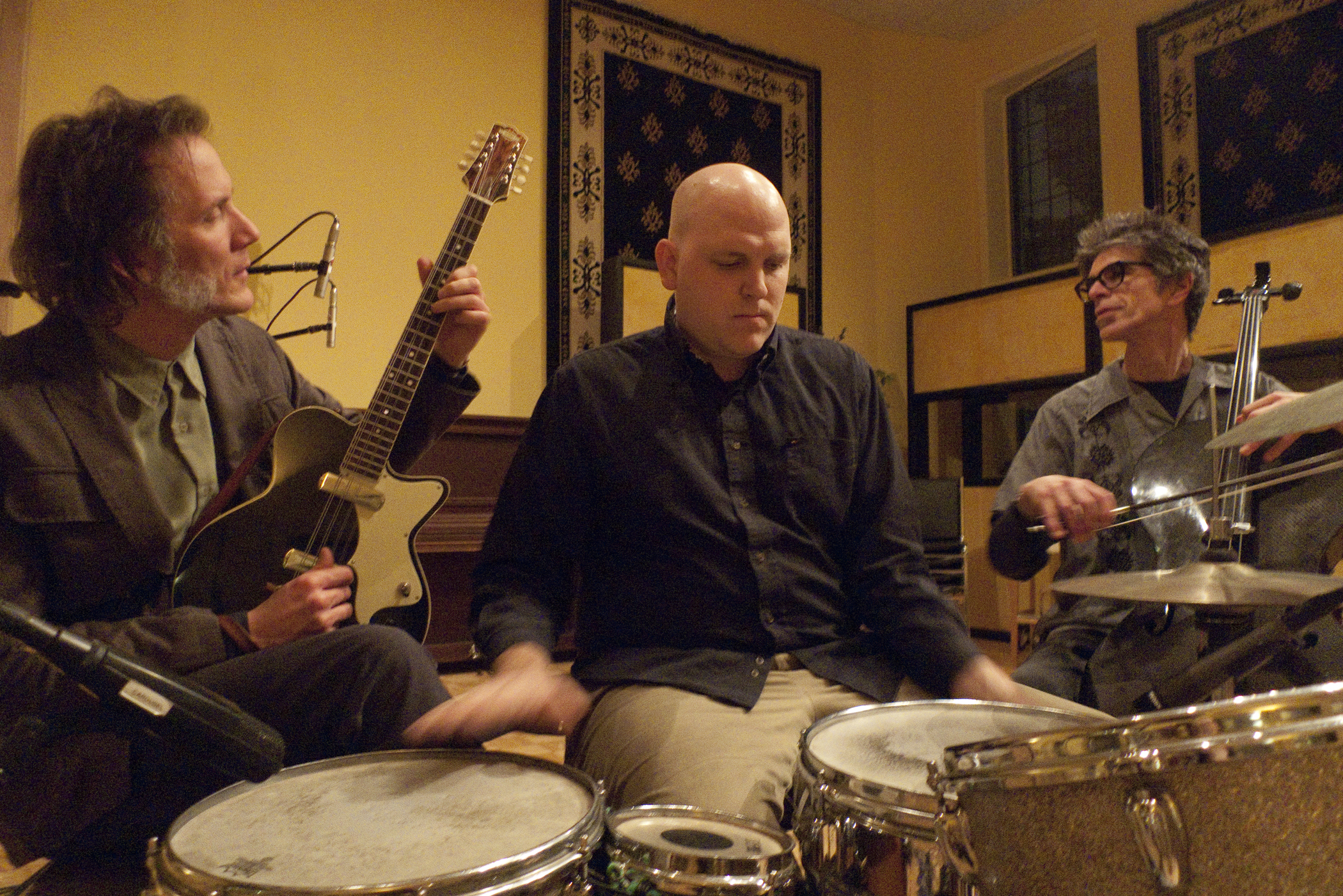 "Yes, guitarist Kevin Breit, cellist Matt Brubeck and drummer-percussionist Jesse Stewart are decidedly tall drinks of water, and together they have cooked up a refreshing new spin on the jazz-rock-world-groove vibe."                           – Josef Woodard, Jazz Times
In addition to being perhaps the tallest band in Canada (average height =6'5"), Stretch Orchestra is also one of the most eclectic and musically well travelled. In performance, they routinely traverse a wide gamut of musical styles—from jazz to rock to folk—often within a single tune. This eclecticism is reflected in the diverse musical backgrounds of each member of the group. Together, they form one of the most musically adventurous and exciting trios around.
(Please see Terry Pender's interview with the Stretch Orchestra right here.)
 Kevin Breit is the middle child of the trio at a height of 6'4″. He has performed with many artists who are NOT as tall. Shorties like Norah Jones, Hugh Laurie, Cassandra Wilson, and other vertically challenged individuals. He has been awarded shiny things that go on walls and shelves. He has released a mountain of recordings under his own name as well as others like, Sisters Euclid, Supergenerous, and Folkalarm.
Matt Brubeck is a composer/performer with a focus on the improvising cello. Raised on jazz and classically trained, Matt is at ease in multiple genres. He has taken his cello skills into diverse musical territories, including work with Tom Waits, Sheryl Crow, Yo-Yo Ma and many more. His current projects include the improv trio Ugly Beauties as well as the Juno-nominated duo Brubeck Braid. (Incidentally, Matt towers over the other members of StretchO.)
At 6'3", Jesse Stewart is the shortest member of the group. He has performed and/or recorded with a wide array of musicians including George Lewis, Roswell Rudd, Bill Dixon, William Parker, Evan Parker, Joe McPhee, Pauline Oliveros, Michael Snow, David Mott, and many others. He also leads his own group and performs regularly as a soloist at festivals across the country and internationally.