Vancouver's jazz elite has heard the buzz about The Jazz Room, and that rush will bring Cory Weeds straight out of The Cellar, joined by very special guest Steve Davis!
One of Canada's finest saxophonists (while also running the Cellar Jazz Club in Vancouver), Cory Weeds returns to The Jazz Room after last year's stellar outing. Joining him on tour this time from Hartford, Conn will be trombonist Steve Davis as co-band leader. Having collaborated with the likes of Chick Corea, Art Blakey, Freddie Hubbard and Horace Silver, Davis is recognized as one of the leading trombonists of his day. Steve has appeared in Downbeat Magazine's Reader's and Critic's Polls numerous times.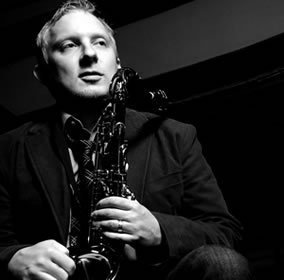 See theWholeNote for an interview on Cory's many gifts, or check out this video from the Cellar of Everything Comes up Weeds.
Everything's Coming Up Weeds shot up JazzWeek Charts making it as high as #6 and was voted #32 out of the Top 100 Jazz Recordings of 2009.
In the mid-point of a North American tour including—among many others—Upstairs (Montreal), Rex (Toronto), and Smoke (NYC), will be a phenomenal band including: Tilden Webb (piano), Ken Lister (bass), and Jesse Cahill (drums). This promises to be one of the stand-out performances of the year!
Visit our calendar for details on tickets, show time, and our opening schedule.