Spanning influences from Bavaria to Manhattan, Florian Hoefner's voicings bring intricate chorus and flow to the keys.
"The quartet displays verve while executing delicate sound mosaics, pumping Latin beats and fluidly crafted unison choruses." – allaboutjazz.com
He has been heard at major festivals across Europe including the Tremplin Jazz Festival in Avignon, France, where his band received both the jury and audience awards.  He has collaborated with renowned guitarist, Kurt Rosenwinkel and shared the stage with Joe Lovano and Tim Ries.  Florian was awarded a Fulbright Scholarship to complete a Master of Music degree from the Manhattan School of Music, and has since played on seven releases.
"Well conceived modern stuff that sets a high water mark for sitting down jazz that can be enjoyed by all" – Chris Spector, Midwest Record
Mike Ruby – tenor sax
Florian Hoefner – piano
Sam Anning – bass
Rajiv Jayaweera – drums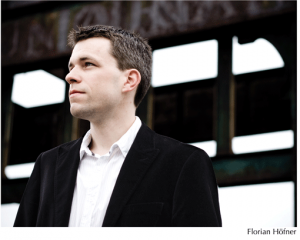 Visit our calendar for details on tickets, show time, and our opening schedule.